Your Child's Pediatric Team
How Do I Know
If My Child Has
ADHD?
What Are
the Signs of
Autism?
What Do I Do If I Think
My Child Has an
Ear Infection?
About Elk Grove Pediatrics
At Elk Grove Pediatrics, we believe every child deserves compassionate, high-quality care at every stage of childhood. Taking a proactive, holistic approach to pediatric care, we focus on the total well-being of your child and offer a variety of services for their physical and developmental health.
Based in Elk Grove, CA, our pediatric center serves children of all ages throughout Sacramento County and the surrounding areas.
Rahat Saied, MD
Rahat Saied, MD, is a board-certified pediatrician who believes that caring is the first prescription. His practice, Elk Grove Pediatrics, has been providing high-quality, professional health care for more than 30 years.
Dr. Saied received his medical degree from Dow Medical College in Karachi, Pakistan, and went on to complete his residency at Case Western Reserve University in Cleveland, OH, and the University of California, Davis. Dr. Saied also served as a clinical professor at UC Davis for more than 10 years.
At his practice, Dr. Saied handles everything from strep throat and ear infections to more chronic issues like allergies. Dr. Saied also has a special interest in educating parents and children about attention-deficit/hyperactivity disorder (ADHD), obesity, and asthma.
To provide care to a variety of patients, Dr. Saied speaks fluent English, Hindi, and Urdu.
When he's not practicing medicine, Dr. Saied enjoys reading, skiing, white-water rafting, and traveling.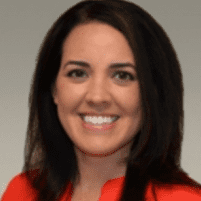 Krisha Torgerson, MD
Krisha Igo Torgerson, MD, is a board-certified pediatrician and a member of the American Academy of Pediatrics. She received her undergraduate degree from La Sierra University and her medical degree from Loma Linda University School of Medicine. Dr. Torgerson completed her Pediatric Residency training at Loma Linda University Children's Hospital. After 11 years in Southern California, Dr. Torgerson moved to Brooklyn, NY, where she worked for almost four years at Kings County Hospital prior to moving back to California. She and her husband have 2 children and enjoy being outside in nature hiking, camping, skiing, and traveling.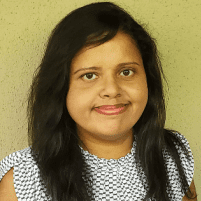 Hagilandeswari Sekar, MD
Dr. Hagilandeswari Sekar is a Board Certified Pediatrician who provides care for children and teens. Dr. Sekar received her Medical Degree from Govt. Mohan Kumaramangalam Medical College, Salem, India. Dr. Sekar completed her Pediatric Internship and Residency training at John H. Stroger, Jr. Hospital of Cook County, Chicago, Illinois. Dr. Sekar moved to Sacramento after her training in 2006. She lives with her husband and her two girls. She enjoys spending time with her family, playing tennis, hiking, and traveling.
Thomas Howell, MD
Dr. Thomas Howell grew up in Stockton and received his Bachelor's degree in mathematics from the University of the Pacific in 2004. He went on to receive his medical degree from Loma Linda University in 2008, and completed his residency training at Loma Linda University Children's Hospital in 2011. He is board-certified in Pediatrics. He speaks some Spanish and a little Italian. Dr. Howell enjoys fencing and Brazilian jiu-jitsu, plays the bass guitar, and loves traveling.
Schedule your child's next checkup appointment with one of our pediatricians by calling
916-686-5003 or booking online!

Elk Grove Pediatrics
9727 Elk Grove Florin Rd Suite 250
Elk Grove, CA 95624
Hours
Monday - Friday: 7:45 AM ‒ 5:00 PM